Microsoft Software
You can use you DEI email to access Office 365 for education and Azure for Education.
Register your DEI email with microsoft here,  if the first link is broken try this one.
Enter your email and proceed.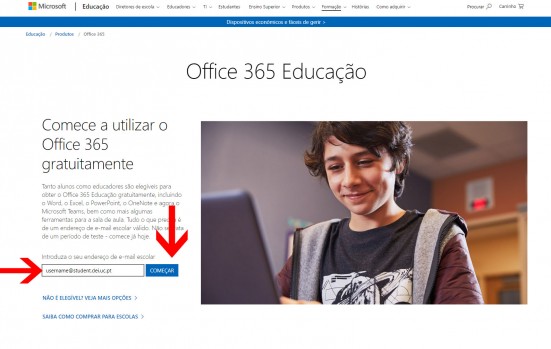 You will be prompted if you are a student ou a teacher.
If your email ends with @student.dei.uc.pt you should say you're a student. 
If your email ends with @dei.uc.pt you should say you're a teacher.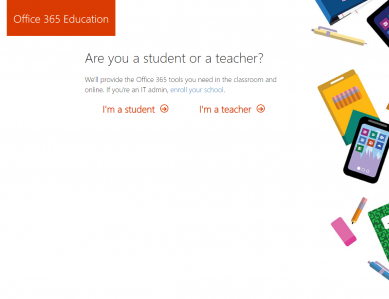 Fill in your data and check your email for a verification code, be sure to check spam!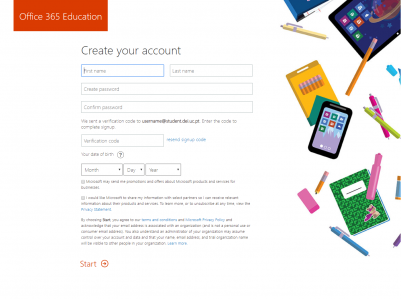 After registering with Microsoft you should be able to login with office.com and azure.microsoft.com
Using Office 365 Education
Go to office.com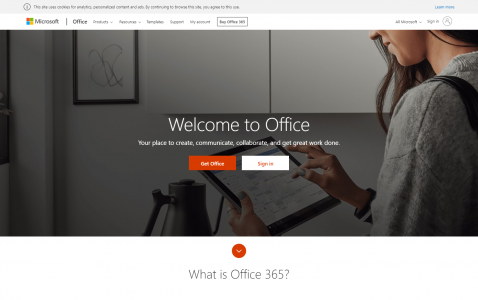 Login with your DEI email and the password you set for Microsoft accout.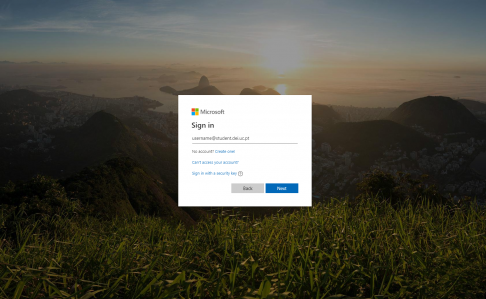 Use online or install into your computer, you can also install  in mobile devices.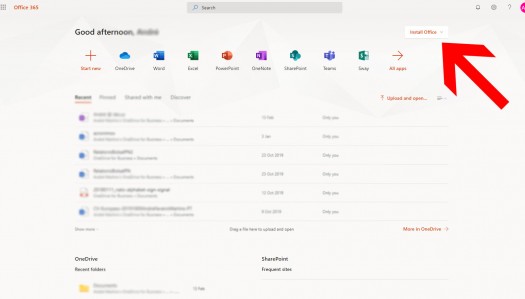 Using Azure for Education to download Software


go to portal.azure.com
make sure you are using your microsoft account with DEI email.
Click "Go to the portal"
you may take a tour around the portal or skip the tour.
On the search bar type "education"  then select the serviçe
On the education service sidemenu choose software
On this page you may download and get oficial microsoft software keys including Windows 10.